Choosing the best beer in the world  is both a challenging and rewarding task.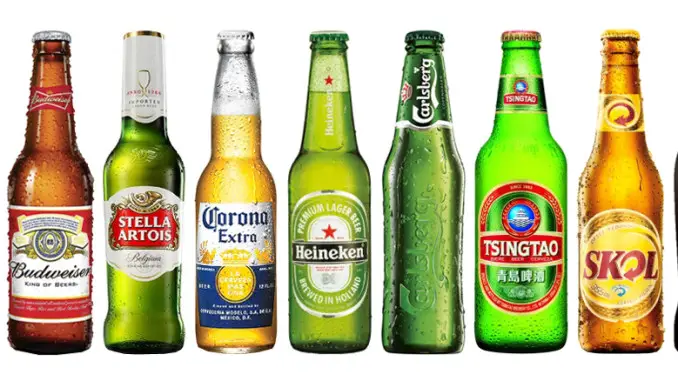 America boasts more than 9,500 breweries, and there are tens of thousands of other breweries scattered across almost every continent, except Antarctica.
Beer holds the title of the most popular alcoholic beverage globally, with the global beer market exceeding a staggering $790 billion.
This popularity makes beer a universal language, uniting drinkers from different corners of the world.
It's not surprising that news outlets eagerly compile lists of the most beloved brews from around the globe every year.
It seems like beer drinkers are not necessarily drinking more, but instead, are drinking better," says Henry Farr, associate director of Brand Finance.
Beer brands that are delivering the best beer in the world;
1. Heineken – Heineken lager beer
Heineken lager beer presents itself as a clear, pale golden amber beverage with a moderate head that quickly dissipates.
It stands out due to its distinctive blend of fruity and hoppy bitterness.
Heineken Beer is renowned for its well-balanced carbonation and refreshing clarity, easily recognizable by its iconic green bottle and the red star emblem.
When poured, it exhibits a straw-yellow hue with a sturdy foam head. Similar to its aroma, the taste is harmoniously balanced, offering a slight sweetness coupled with minimal bitterness.
It maintains a light body, medium carbonation, and delivers flavors reminiscent of cereal and bread, with a faint touch of corn notes.
2.Corona Extra – Corona Extra Beer
The Corona Extra beer is iconic Mexican brand has been brewing and bottling its beer since 1925, earning its status as one of Mexico's beloved brands.
What sets Corona Extra apart is its lighter profile compared to traditional beers, offering a crisp and refreshing taste regardless of the time of year.
It is essential to note that it's best enjoyed ice-cold and accompanied by a wedge of lime, which not only complements but also enhances the flavor.
3. Budweiser – America Lager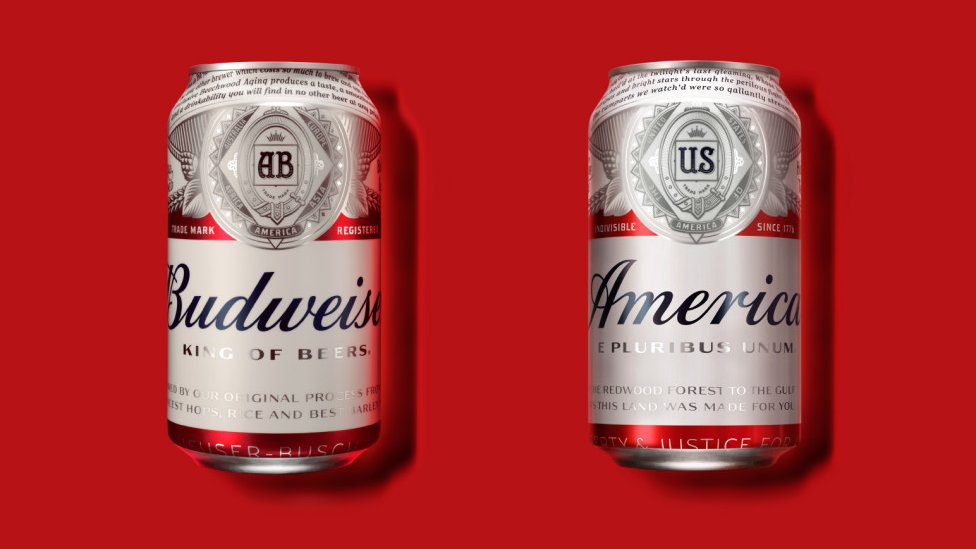 Budweiser, an American-style pale lager, belongs to the Belgian company AB InBev. Carl Conrad & Co. of St. Louis, Missouri, first introduced it in 1876.
Since then, Budweiser has grown into a major beer brand in the United States.
It's widely recognized as the "king of beers" for good reason.
It boasts a uniquely distinct flavor and outstanding marketing that has made it a household name.
4. Bud Light – Bud Light Beer
Bud Light brews its beer by blending premium aroma hop varieties, which include both American-grown and imported hops, along with a mix of barley malts and rice.
This light-bodied beer offers a refreshing experience with a fresh, clean, and subtle hop aroma, a gentle malt sweetness, and a crisp finish that provides the ultimate refreshment.
5. Modelo Especial – Modelo Beer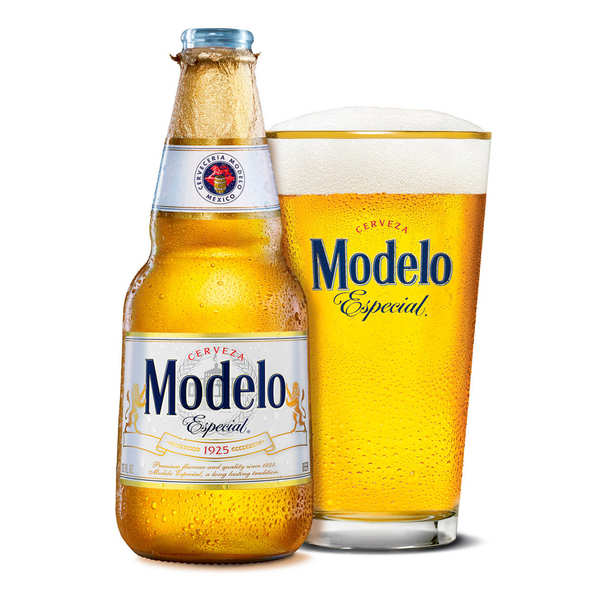 Modelo, often considered the perfect choice for casual and easy drinking at gatherings like barbecues, game days, and taco nights with friends, holds a venerable status among beers. .
The flagship of the brand, made its debut in the northwestern part of Mexico City known as Tacuba, way back in October 1925.
6. Snow – Snow Beer
The most common type of Chinese beer is Snow Beer, often known as dry beer.
However, Snow Beer holds a remarkable distinction—it is the world's top-selling and most widely consumed beer. It has held this title since 2008.
The state conglomerate known as China Resources Enterprise owns the brand Snow Beer, which operates more than 90 breweries throughout China.
The state conglomerate known as China Resources Enterprise owns the brand Snow Beer, which operates more than 90 breweries throughout China.
Additionally, Heineken has a 40% stake in the brand.
7. Kirin ($3.2 billion) – Kirin Ichiban Beer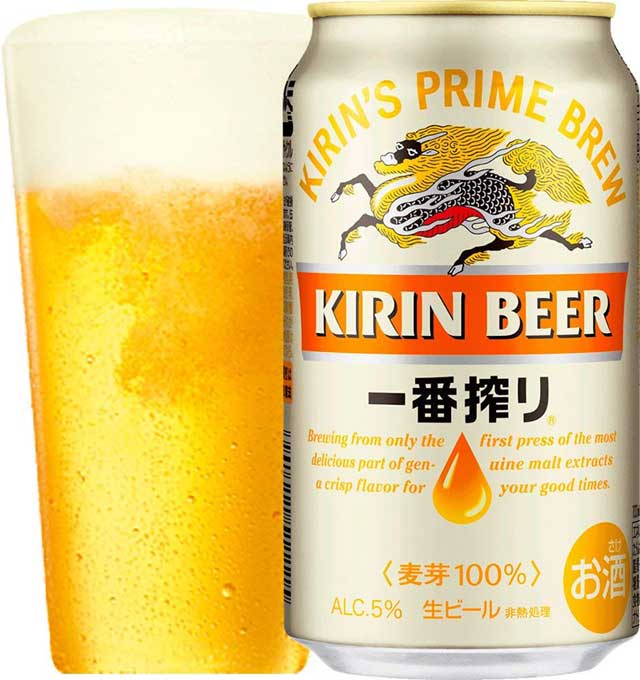 In 1907, Kirin Brewery was founded, taking over the operations of the Japan Brewery Company, which had its inception in 1885.
As Japan's economy started experiencing significant growth in the mid-1950s, there was a substantial surge in consumer demand for beer.
Between 1956 and 1964, this demand soared at an average annual rate of 20.6%.
8. Asahi – Clear And Dry Asahi Lager
Asahi Super Dry Beer hails from Japan and falls into the category of rice lagers.
Similar to American lagers, it is crafted using a combination of rice and malted barley.
The beer exhibits a light color and flavor profile, along with heightened carbonation that contributes to a crisper, drier finish.
9. Coors – Coors Golden banquet Beer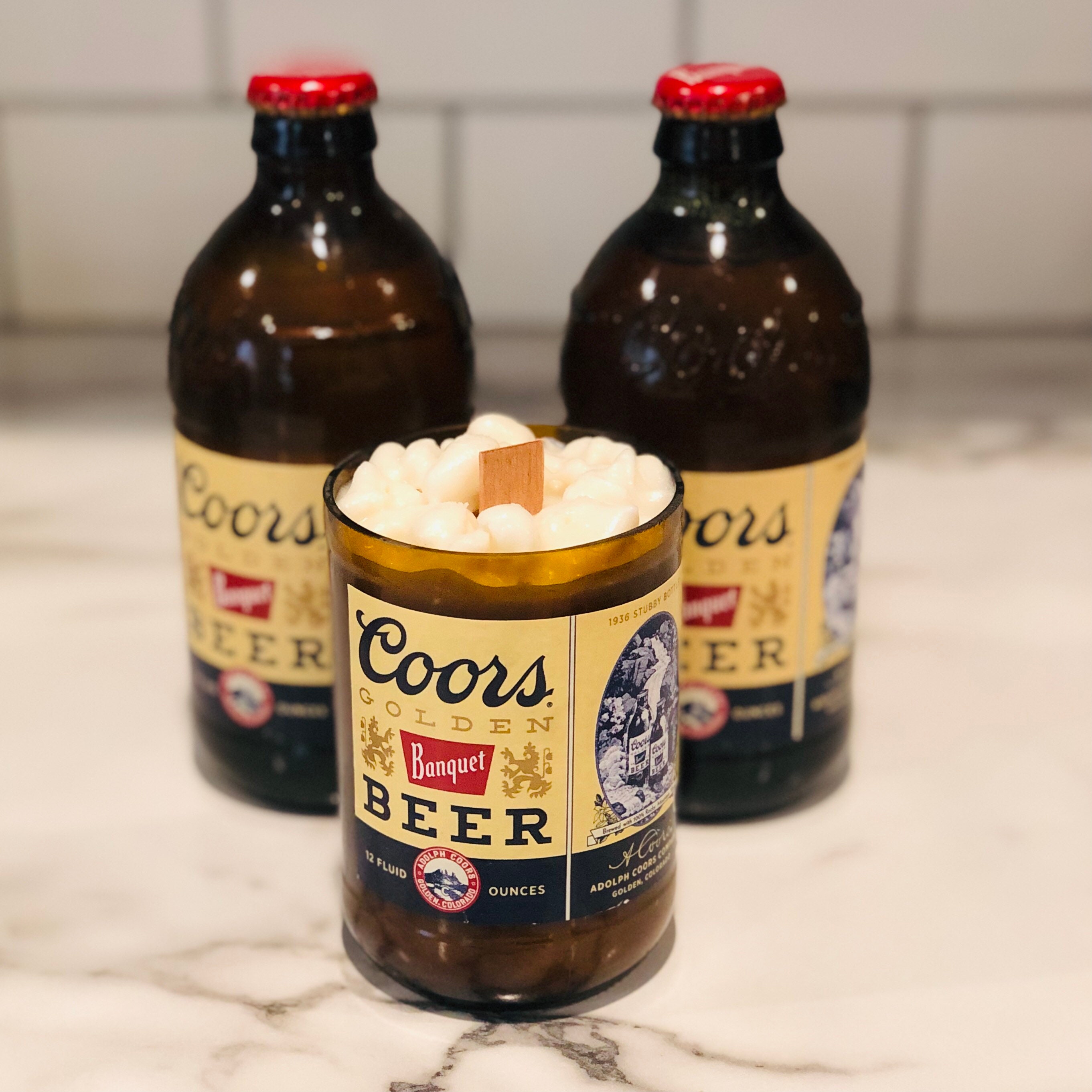 The beer offers a sweeter flavor profile, featuring vibrant fruity notes that distinguish it from other beers in the same style.
It incorporates hints of grain, corn, and banana bread, making it more than just your typical, everyday lawnmower beer.
In 1868, Adolph Coors, a penniless brewer's apprentice, embarked on a journey from Germany by stowing away on a ship.
His quest led him to the western United States, where he discovered the pristine waters of Clear Creek in Golden, Colorado, nestled at the base of the Rocky Mountains.
In 1873, he established his brewery. Fast forward a century to 1978, and the birth of Coors Light occurred.
10. Miller Lite – Miller Lite Pilsner
Miller Lite beer boasts a hop-forward flavor and a robust malt character.
It delivers a smooth experience with a light to medium body and concludes with a crisp, clean finish.
The beer's journey did begin in 1967 when it was initially crafted under the moniker Gablinger's Diet Beer.
In that same year, Meister Brau Brewing embraced the brew and dubbed it Meister Brau Lite.
However, in 1975, the beer did undergo a rebranding and was reintroduced as Miller Lite.
Initially known as Lite Beer from Miller or Lite, it wasn't until 1998 that it officially became Miller Lite.