Popular Nairobi and other major cities in Kenya have posh estates that have become the hub of money launderers and wash wash gang.
Currently, transnational organized fraud has faded the affluent neighborhoods in Nairobi and we all know they are no longer respectable, nor are they secure.
Kilimani, Kileleshwa, Riverside Drive, Karen, Muthaiga, and Westlands have been marked as safe havens for upper-middle-class purveyors of dirty money.
A key character of these fraudsters is a well-connected criminal enterprise disguised as 'flamboyant businessmen' with flashy offices in the uptown areas, furnished with fake gold-plated chairs and tables.
This Is How Rogue Samburu Governor Moses Kasaine Is 'Washing' His money
Here is how clubs and hotels cleans money;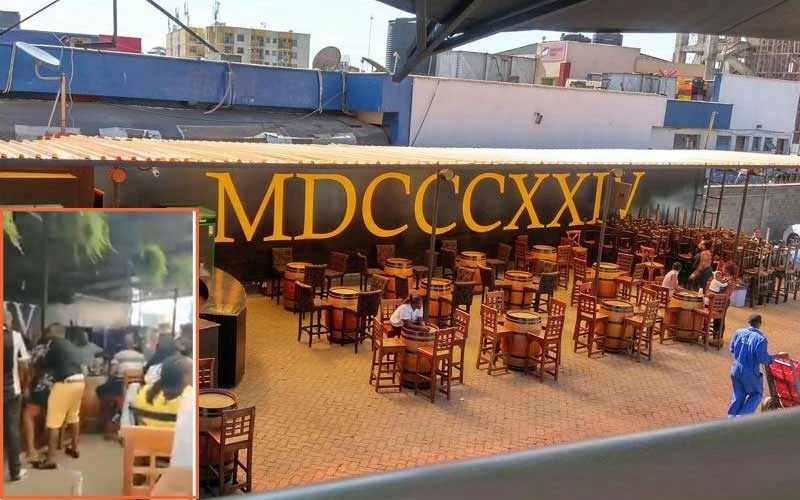 "How can you launder money using a club or a hotel?
First of all, assume I am a big government official and I control for instance a state parastatal that handles billions… But I want to loot the money.
Court Freezes Sh48m Stashed In Accounts Of 1824 Club Owner Who Earns Sh55k County Gov't Salary 
I dish tenders to my friends, who in turn pay me back in cash after they have won the tenders. You see, this is dirty money and I can't go and deposit it in a bank because it will raise question marks since my salary is just 100,000. Here comes the plan.
First, I go to a bank and ask for a loan like Ksh. 2 Billion to build a big hotel or a club. I buy land and build the hotel/club.
I make everything there expensive. A cup of tea can go for 2,000 shillings.
But every day, my accountant will bank Ksh. 5,000,000 claiming it is from sales because it is a big hotel where things like massage go for 50K even if there were no clients that particular day.
I finally pay the loan with the dirty money and put most of the dirty money into the banking system as clean money.
Can you question me? No! I depend on loans… Come on… Ever wondered why you see no clients in some hotels but they make millions?
The money laundering that happens in Kenya is chilling.
---
Would you like to get published on this Popular Blog? You can now email Cyprian Nyakundi any breaking news, Exposes, story ideas, human interest articles or interesting videos on:
[email protected]
Videos and pictures can be sent to
+254 710 280 973
on
WhatsApp
, Signal and
Telegram.
---
Comments
comments