They say that time is money! This remarkable pieces will demonstrate the price you'd need to pay to possess the most expensive watch in the world.
1.The Graff Diamonds Hallucination Costs $55 million.
The Graff Diamonds Hallucination holds the title of the world's priciest watch, costing a staggering $55 million.
It sparkles with over 110 carats of exceptionally rare and vibrant diamonds, such as pink, blue, green, yellow, and orange ones.
The watch is crafted from platinum, and the bracelet boasts an additional array of dazzling diamonds.
2. The Graff Diamonds The Fascination  Costs $40 million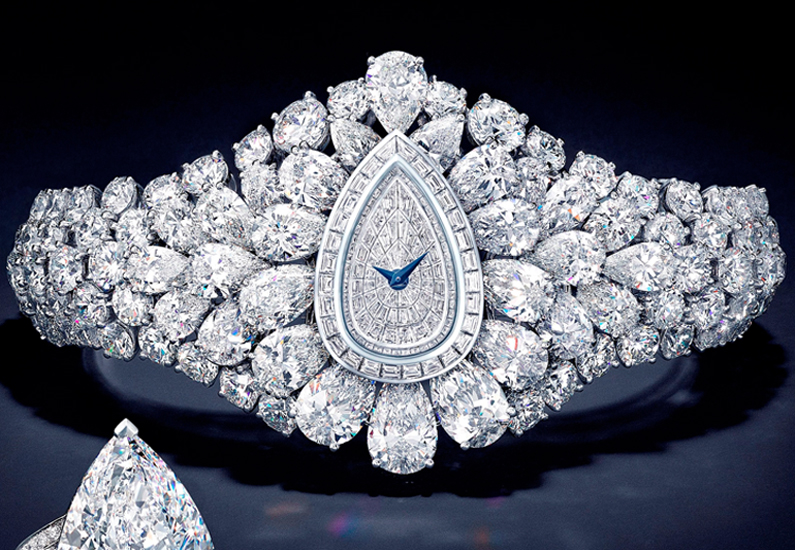 Graff Diamonds offers another exquisite timepiece called The Fascination.
What sets The Fascination apart is its versatility as a watch, or sometimes, not quite a watch.
The remarkable 38-carat pear- diamond shape at the center serves as the watch's dial and can be detached and worn as a ring.
The additional white diamonds that adorn this timepiece add up to a total of 152.96 carats.
While the white diamonds might give the watch a touch of subtlety compared to The Hallucination, that massive center stone demands attention.
At $40 million, the second most expensive watch globally, you essentially get two for the price of one—a timepiece that's truly multifunctional.
3. The Patek Philippe Grandmaster Chime Costs $31 million
The Patek Philippe Grandmaster Chime stands as both one of the world's priciest watches and one of the most complicated.
It boasts a total of 20 distinct functions, such as a perpetual calendar, a moon phase display, and a minute repeater.
Crafted from 18-karat gold, this watch showcases a distinctive double-sided design, enabling the wearer to flip it and unveil a second dial.
4. The Breguet Grande Complication Marie-Antoinette Costs $30 million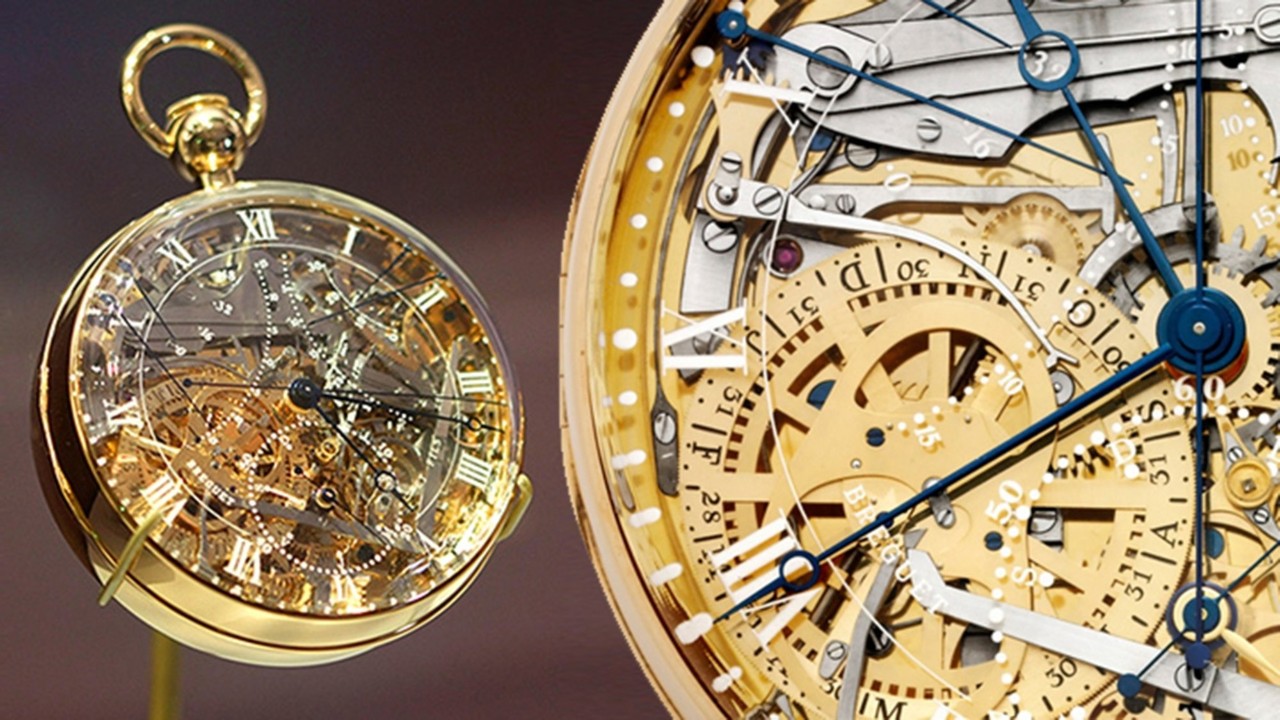 An anonymous buyer commissioned the Breguet Grande Complication Marie-Antoinette, aiming to craft a watch fit for a queen.
Craftsmen created this exquisite timepiece from 18-karat gold, integrating numerous intricate functions, including a minute repeater and a perpetual calendar.
Remarkably, it took over 30 years to finish crafting this watch after its commission, and many believe it was a special design for Marie-Antoinette.
Today, it stands among the world's priciest watches, commanding a staggering price of $30 million.
5. The Jaeger-LeCoultre Joaillerie 101 Manchette Costs $26 million
No 5 Most Expensive Watch In The World
Another watch deserving of royal status in terms of price is the Jaeger-LeCoultre Joaillerie 101 Manchette watch.
It is a variant of the watchmaker's 101 Calibre Collection.
This collection beautifully combines high-end jewelry with fine watchmaking, all within the world's tiniest mechanical engine.
Queen Elizabeth II proudly wore this watch to mark her remarkable 60-year reign, a fitting choice for her Diamond Jubilee celebration.
What truly sets this timepiece apart is its white gold bracelet adorned with diamond-set links.
The watch's dial gracefully recedes into the background.
Adorned with intricately arranged squares of diamonds, all woven together within a thick cuff bracelet.
Although it might not be the most practical choice for reading the time, it undeniably showcases exceptional watchmaking skill and precision.
Being the final entry on this list of the most expensive watches certainly doesn't imply affordability in any way.
Watches surpass their functional role; they transform into exquisite works of art, meticulously crafted to exhibit opulence and social standing.
The aforementioned timepieces represent some of the world's priciest and scarcest.
Each boasting its distinct characteristics and design.
Constructed from precious metals, diamonds, and other exceptional materials, they transcend the realm of mere accessories.
Instead, they become potent symbols of affluence and prestige.