[ad_1]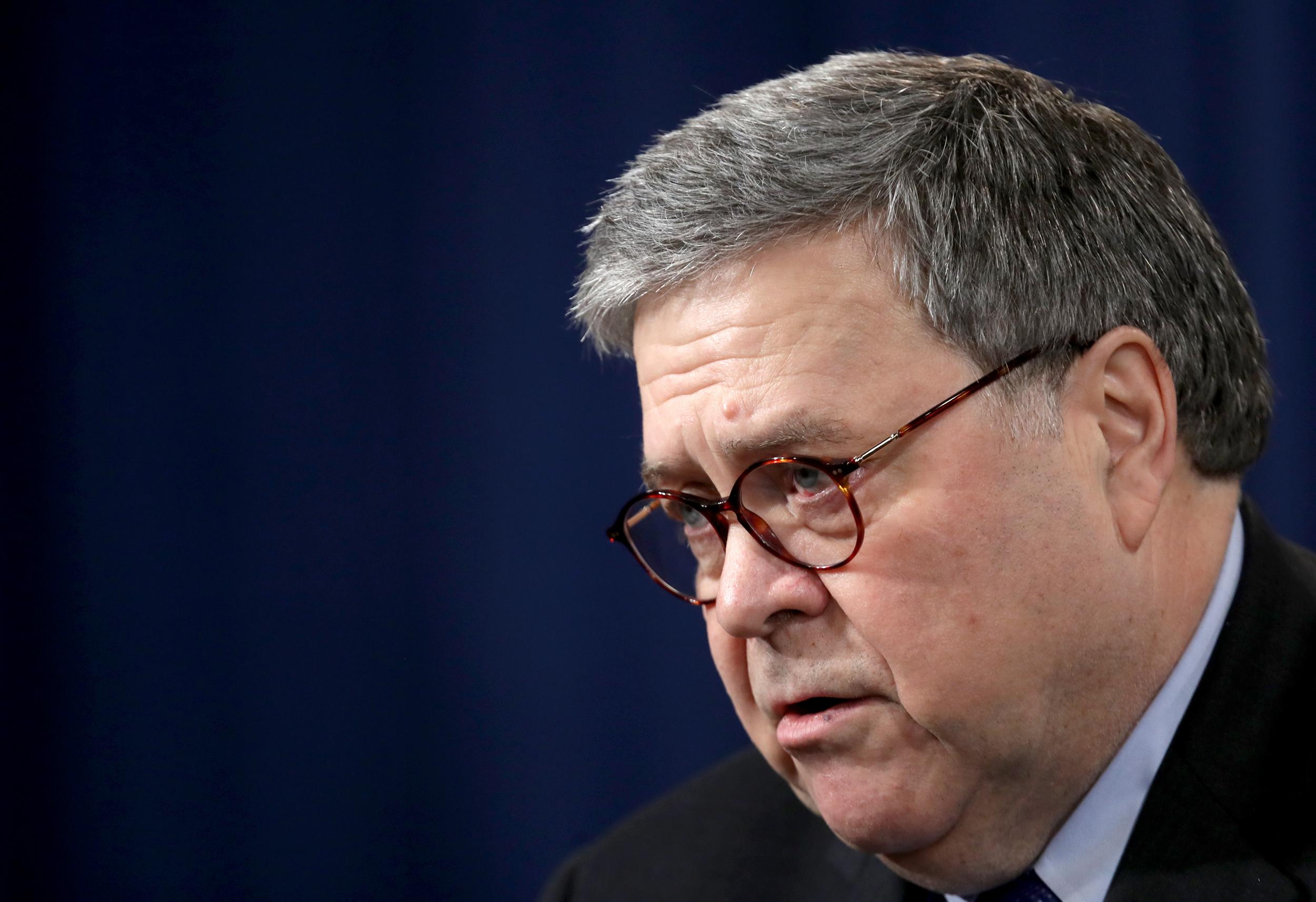 Apple will not help authorities to unlock iPhones used by a Saudi Arabian gunman who killed three people and injured eight others in an attack on a US air base that White House officials have declared an act of terrorism, according to US attorney general William Barr.
Department of Justice officials announced that the tech giant has turned over iCloud materials but has refused to help give federal investigators access to two phones used by Second Lt Mohammed Saeed Alshamrani, a member of the Royal Saudi Air Force who was training with the American military.
On 6 December 2019, Mr Alshamrani entered a building on the grounds of Pensacola Naval Air Station and opened fire, killing three US sailors and wounding eight other Americas.
Download the new Independent Premium app
Sharing the full story, not just the headlines
The shooting lasted 15 minutes. A Florida sheriff's deputy killed Alshamrani during the attack.
Officials determined that Alshamrani was "motivated by jihadist ideology" and posted a message on social media on 11 September 2019 reading "the countdown has begun".
The gun used in the attack was lawfully purchased through a hunting license exemption.
Police recovered two iPhones belonging to Mr Alshamrani, but Mr Barr says that Apple "has not given us any substantive assistance" to help unlock them.
Doing so would likely compromise its end-to-end encryption systems at a time when it is aggressively promoting its privacy policies. Apple did not immediately respond to The Independent's request for comment.
Attorney general Barr dismissed claims that other Saudi cadets who were training at the base took video of the attack as it unfolded. The shooter "arrived by himself" and videos that captured the attack's aftermath were not taken in coordination with Mr Alshamrani, officials said.
Mr Barr announced that the US will also expel more than a dozen Saudi servicemen who were also training with the US military.
A Pentagon review found that 21 Saudi servicemen training at the base possessed "derogatory material" — 17 of them posted "some jihadi or anti-American content" on their social media, and 15 "had some kind of contact with child pornography".
According to Mr Barr, US attorneys "independently reviewed each of the 21 cases involving derogatory information and determined that none of them would, in the normal course, result in federal prosecution".
Saudi Arabian officials, however, determined that the servicemen "demonstrated conduct unbecoming an officer" and have been "dis-enrolled" from their training in the US. They will return to Saudi Arabia.
Mr Barr said the FBI "sought and received" a court order with probable cause to obtain Mr Alshamrani's phones to determine with whom he was communicating in the days and weeks leading up to the shooting.
According to the FBI, he fired a round into one of the phones, and the other phone was also damaged. Mr Barr says the FBI was able to repair the phones but they're engineered by Apple to "make it virtually impossible" to operate without the company's cooperation.
He said: "This situation perfectly illustrates why it is critical that investigators be able to get access to digital evidence once they have obtained a court order based on probable cause. We call on Apple and other technology companies to help us find a solution so that we can better protect the lives of Americans and prevent future attacks."
[ad_2]