Top 10 Fighter Jet in the world include the F-35, F-22, J-20, Su-57 and the F/A-18.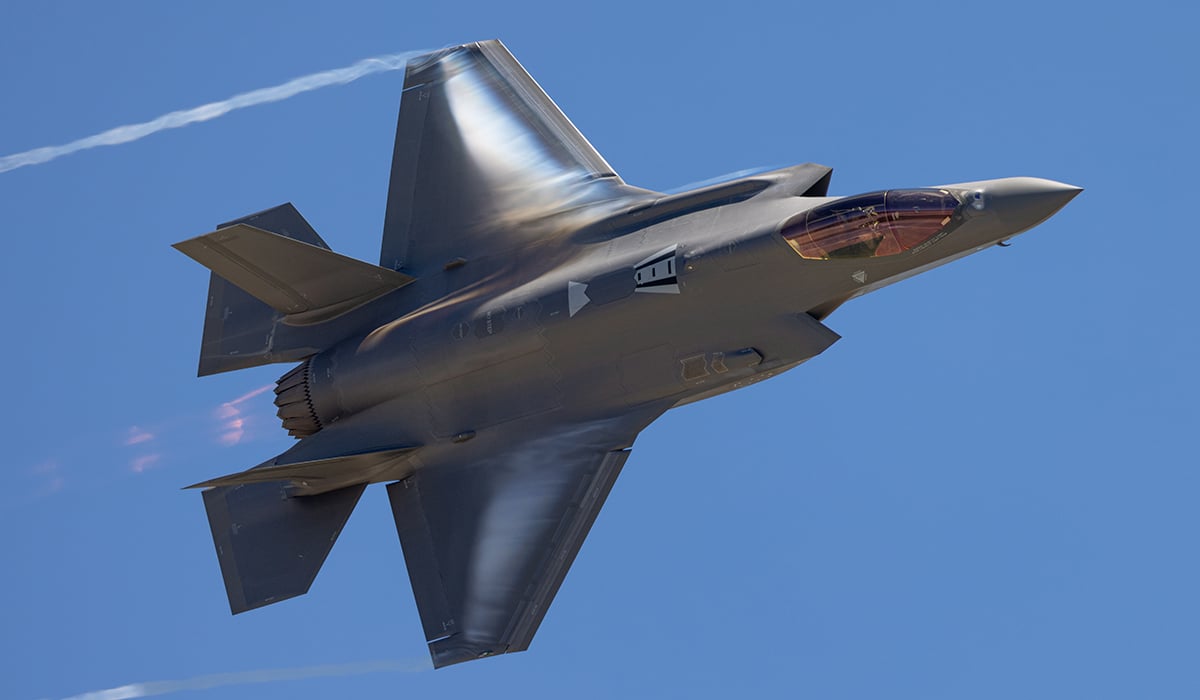 Lockheed Martin F-35 Lightning II
When analyzing fighter jets, we observe that the more advanced the jet, the more effectively it can perform its role.
Fighter aircraft frequently incorporate the latest technologies.
They feature powerful engines, intricate weapon systems, and sophisticated radars, enabling them to serve multiple roles with utmost efficiency.
6. Shenyang FC-31 Gyrfalcon
China introduced the Shenyang FC-31 Gyrfalcon project more than 10 years ago, and it is now nearing completion.
While the FC-31 has not been officially revealed yet, it is on the verge of becoming China's new carrier-based jet and its first 5th generation fighter to be sold to other countries.
Although most of its capabilities are classified, recent images depict the FC-31 with a redesigned engine housing, a new canopy, and several other intriguing upgrades.
5. Sukhoi Su-57
Russia's first stealth aircraft is the Sukhoi Su-57 Felon.
Nevertheless, it faced delays and encountered several problems during its development.
Originally intended to become operational years ago, it exists in limited numbers.
In the upcoming years, the Su-57 will undergo significant improvements, including the installation of a more powerful engine to enhance its performance.
These upgrades will transform the jet into a substantial improvement over the Su-27 concept.
It is a heavyweight fighter with exceptional low-speed maneuverability, coupled with stealth features and advanced radar systems.
4. KAI KF-21 Boramae
South Korea, in partnership with Indonesia, has produced the KAI KF-21 Boramae, marking a significant advancement in the Korean aerospace industry.
This jet features stealth capabilities, an advanced AESA radar system, and incorporates technologies from the F-35, positioning it as a fighter aircraft somewhere between 4.5 and 5th generation.
The first KF-21 took its maiden flight in July 2022, and several more prototypes are currently in production and undergoing testing at KAI.
The company aims to commence military deliveries of these jets by 2026.
The Boramae is slated to undergo additional enhancements in the near future.
Upcoming variants will include internal weapons bays and improved sensors to bolster its stealth capabilities.
The integration of an electronic warfare system will enhance its combat survivability, solidifying its status as a genuine 5th-generation fighter jet.
3. Lockheed Martin F-22 Raptor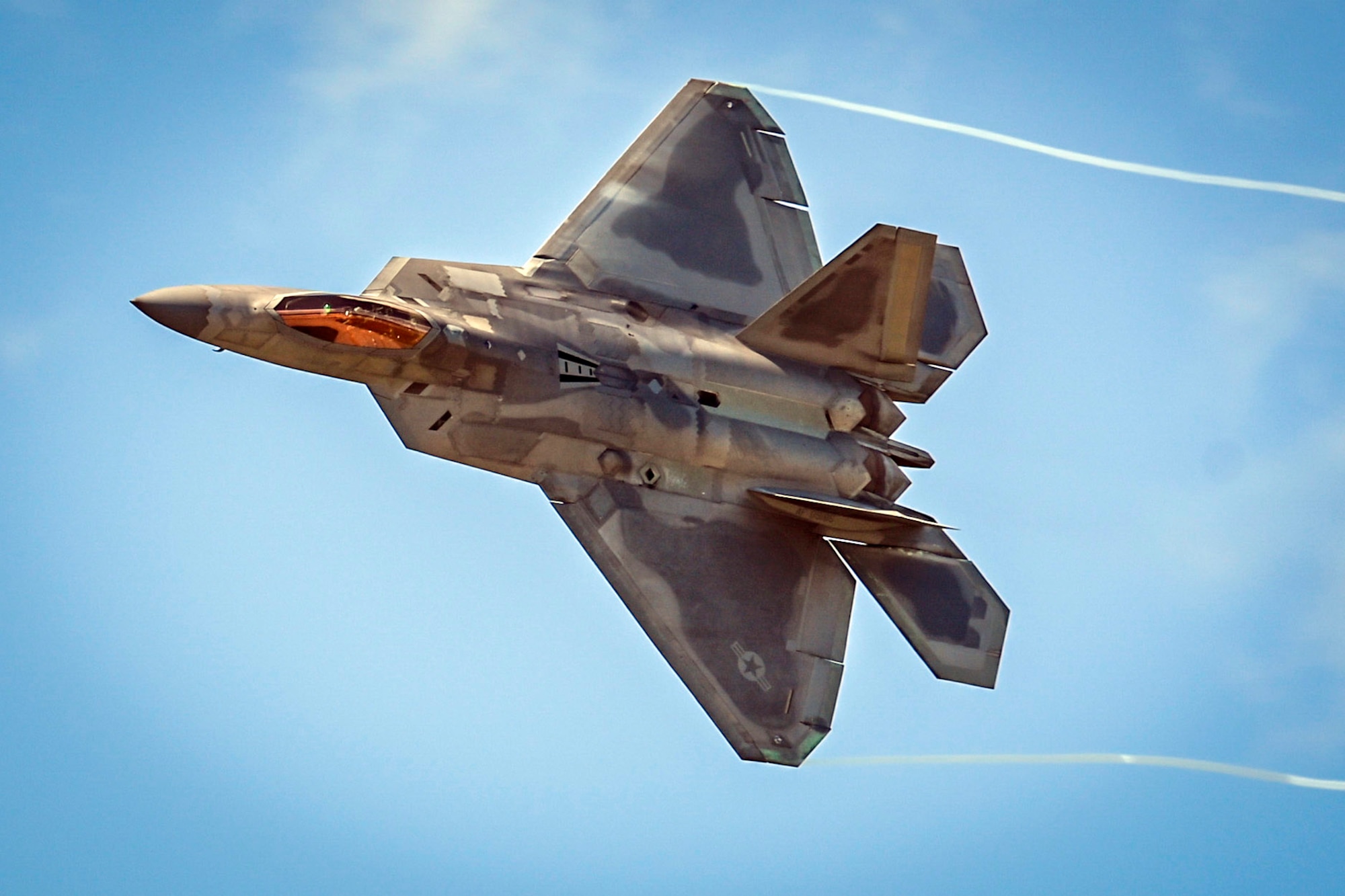 The F-22 made history as the first-ever 5th generation fighter jet to enter service, and it pioneered the inclusion of stealth features.
Equipped with thrust-vectoring engines and advanced weapons systems, it excels in close-range dogfighting and boasts powerful sensors for beyond-visual range engagements.
The United States Air Force (USAF) exclusively operates the F-22 because it considered it too advanced for transfer to another country.
Nevertheless, the F-22 has seen regular deployment abroad and has taken part in numerous combat missions, showcasing its exceptional capabilities.
Furthermore, the USAF continually improves its Raptors. Even though these aircraft were initially designed over two decades ago, they still rank among the world's most advanced.
2. Chengdu J-20 Mighty Dragon
China's first 5th generation fighter jet, the J-20 Mighty Dragon, stands as a robust and heavyweight fighter designed to compete with the F-22 and the Su-57.
This represents a significant leap in Chinese fighter jet development, as it brings advanced avionics and superior performance to the People's Liberation Army Air Force (PLAAF).
While it may not match the maneuverability of its counterparts due to the absence of thrust-vectored engine exhausts, the Chengdu J-20's stealthy design remains remarkably advanced.
While the precise characteristics of this aircraft are not classified, ongoing improvements ensure that it maintains its relevance in aerial warfare.
Currently, new variants are under development, including a two-seater jet intended for drone control. Additionally, a new and more powerful engine is currently undergoing testing on this aircraft.
China may remain secretive about the J-20's exact capabilities, but the ongoing enhancements underscore its continued threat in aerial warfare.
1. Lockheed Martin F-35 Lightning II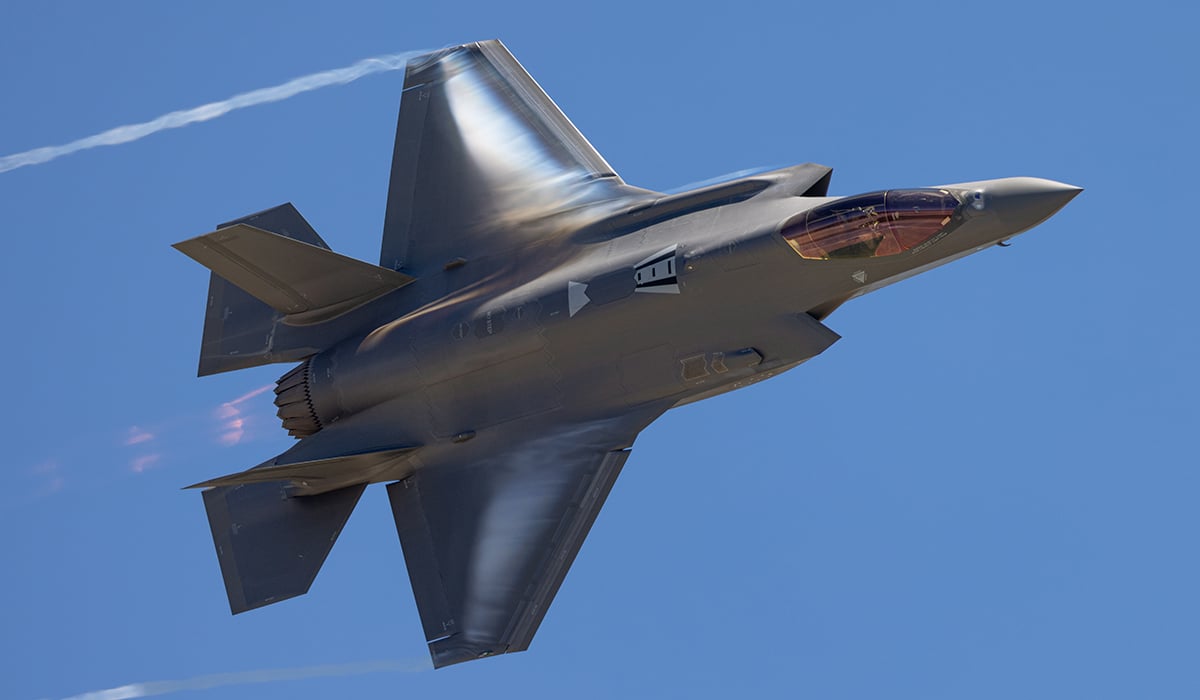 The Lockheed Martin F-35 Lightning II represents the pinnacle of fifth-generation fighter development in the United States.
Since production began in 2006, it has showcased the latest advancements in combat aircraft technology, featuring exceptional stealth capabilities;
sensor fusion
the world's most powerful aircraft engine
advanced data networking
cutting-edge radar.
Its pilots utilize a specialized augmented reality helmet for heightened situational awareness.
This jet takes its all-aspect stealth and sensor fusion to the maximum, rendering it nearly unbeatable in beyond-visual-range combat.
Moreover, it excels in traditional dogfights.
In its first Red Flag exercise in 2017, the F-35 achieved an impressive 20:1 kill ratio, signifying its unmatched situational awareness.
It can track and engage targets from all directions, meaning that even when on its tail, one is not safe from its missiles.
The F-35 comes in three distinct variants:
the F-35A with conventional takeoff and landing capabilities,
the F-35B with vertical takeoff and landing abilities,
the carrier variant F-35C designed for aircraft carrier landings.
Initially, the F-35 encountered developmental challenges and, despite its intention as a cost-effective alternative to the F-22.
It evolved into the world's most expensive weapons system.
Nevertheless, as the cost of new F-35s has decreased and experts have addressed deficiencies.
more countries are placing orders for them, transforming it into an unexpected export success.